Introducing our exclusive collection of extraordinary, limited trips. Prepare to embark on breathtaking underwater adventures like no other!
Together with selected partners we have curated exceptional itineraries that combine the thrill of liveaboard diving with family and friends, ecological research expeditions or even workshops for the discerning underwater photographer. Our team of seasoned dive professionals and partners will be on hand to guide you through each dive, ensuring your safety and maximizing your enjoyment.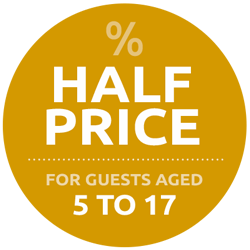 Liveaboard diving for families
As a company owned and managed largely by divers with families, we understand the importance of creating unforgettable moments. In fact it's more than likely that, if you join one of these cruises, you will find one of the owners onboard with their own family. There's no better way to ensure an exceptional and personalised liveaboard experience for all.
The Southern Visayas, Leyte, and Malapascua LAMAVE itinerary explores some of the best diving in the Philippines, with its nutrient rich water supporting a variety of eco-systems and a wide diversity of marine life.
Dive Indonesia with MARECO
(Marine Research and Conservation Foundation)
This one off trip is a special itinerary to Triton Bay and the Spice Islands. But who are MARECO and what is special about this trip?
Underwater Photography workshops
Master Liveaboards knows all about running photography workshops. They have been a fixture on our various vessel schedules since as far back as 2006. Now our destinations are coming back online, we are bringing these trips back to life. But who runs the workshops? Well, Gerald Rambert is one of our longest serving, but who is Gerald?
Join the ever growing Master Liveaboards family and be the first to hear about our special offers. We'll also keep you informed about the latest happenings from around the world and make sure you get plenty of dive travel inspiration.