Frequently asked questions
What diving destinations do you offer?
We offer scuba diving holidays across the globe including; Pacific Ocean (Galapagos, Palau, Truk Lagoon, Bikini Atoll, and Solomon Islands), the Americas (Bahamas & Galapagos), and Asia (Indonesia, Thailand, Myanmar and the Philippines). Contact us if you would like to tailor-make your own scuba diving holiday experience.
Can I book insurance with Master Liveaboards?
No. However, Master Liveaboards offers a referral program with Dive Assure. Please visit our Dive & Travel Insurance page for more information and a link to the Dive Assure booking platform.
Do I need travel and diving insurance?
All passengers travelling aboard our vessels must ensure they are fully covered for all diving accident and emergency situations, including coverage for air evacuation. This is a mandatory requirement.
We also strongly advise our guests to obtain comprehensive travel insurance to cover against unforeseeable delays and potential missed flight connections.
Your insurance must cover all of your scuba diving and snorkeling activities. It must include the type of diving and depths you will be diving to, and the costs for emergency air evacuation and recompression treatment.
Master Liveaboards offers a referral program with Dive Assure. Please visit our Dive & Travel Insurance page for more information and a link to the Dive Assure booking platform.
Master Liveaboards does not allow children under the age of 16 (unless full charter or by prior agreement). Those between the ages of 16 and 18 years must be accompanied by a parent or guardian.
Each Master Liveaboards itinerary has a specific requirement regarding diving experience. Please consult our Minimum Diver Requirements document to ensure you meet these requirements for your comfort and enjoyment.
Most special food requirements, whether allergy or simply personal preference, can be catered for. Please inform us with as much notice as possible to ensure there are plenty of dishes to suit your needs.
We cannot guarantee the availability of all requirements in destination. We will of course try our best to meet your needs.
On board, all diving guests will be asked to sign relevant liability waiver(s). It is recommended you read and complete these forms prior to your trip.
All waivers are available on our Liability Release page in multiple languages.
Many of the itineraries Master Liveaboards offer are subject to port and marine park fees as well as other local taxes and permit costs which are not included in the liveaboard price. The applicable amount for your specific itinerary can usually be added to your final invoice prior to departure, or can be paid onboard* the vessel.
*Please note that there might be some exceptions where these fees must be pre-paid, and others where they can only be paid locally.
General foreign travel advice
For the latest travel advice, including security and local laws, plus passport and visa information, please visit your relevant official government website.
For example The U.S. Department of State website has essential travel advice and tips for North Americans.
Travel restrictions and procedures have been put in place to handle the pandemic worldwide. These are constantly being updated by governments.
Please consult our specific destination FAQs to find out more about current protocols. Please also see our COVID-19 Precautions page for more information
Please consult the relevant destination FAQ section for further information regarding passport and visa requirements.
Pre-travel health: general advice
It is your responsibility to ensure that you have had the required vaccinations for the countries you will be visiting. We are unable to give specific advice on vaccinations or other medical precautions as this information should be provided by a medical professional. However, we strongly advise ensuring that your routine vaccinations are up-to-date, i.e. Tetanus, Polio, Typhoid, MMR. etc.
Please contact your local health adviser, pharmacy or travel clinic at least 8 weeks prior to departure for the most latest advice and recommendations for your liveaboard destination.
Useful travel health advice can be found at:
Travel Health Pro
CDC Travel Page
Insect-borne diseases
Take appropriate precautions to avoid being bitten by mosquitos and other insects, see Travel Health Pro for useful advice in this area.
Severe allergies
If you have a severe allergy, please inform us before you travel.
Luggage: hand luggage – what should I pack?
We recommend that guests bring along any overnight essentials as well as necessary medications in their hand luggage. This ensures that in case of any unexpected luggage delays, guests will at least have the essentials on hand making any delay far more bearable.
• Passport valid for at least 6 months from date of exit (see specific destinations for more info)
• Money to cover your onboard extras - many can be pre-paid to facilitate your holidays, so please contact our team.
• Money to cover any country fees (such as airport taxes - again please visit your destination FAQs for more information). Please note that certain destinations are very remote and do not offer ATM or card faciltities
• All toiletries/medications - we encourage our guests to bring 100% biodegradable toiletries.
• Sunscreen - select a reef-safe type to protect the oceans.*
• Insect repellent
• A refillable water container – support our efforts to become plastic-free!
• Hat/sunglasses
• Your diving equipment – if you do not want to haul it across the world, we also have a range of rental equipment that can be pre-booked.
• Swimsuits & clothing including thicker garments for breezy evenings or colder destinations
• Dive certification card and log book
• Proof of diving insurance which covers emergency evacuation and recompression chamber costs
• Proof of travel insurance. Travel insurance is a vital aspect to booking a holiday, giving you protection against unforeseen circumstances that could otherwise spoil your holiday. It is important that you purchase travel insurance that properly covers your participation in whatever activities you may undertake at the time that you make your booking.
• Vaccination Record Book – certain destinations require proof of vaccinations for certain illnesses. See the destination for more information.
• Electrical adaptors and chargers for your electronics – each vessel has different types of power outlets so it is best to ensure you have adaptors if needed.

*PLEASE NOTE: In some destinations, non-reef safe sunscreens are prohibited.

Photography, videography, and drones
We love photographers and videographers and have tried to make their lives as easy as possible. Most of our vessels offer specific rinse tanks and a large camera table. Our crew is experienced in handling photo and video equipment and we love receiving images from our guests! Please note that there may be some local restrictions for photographers, videographers, and/or drones. See this document for more information.
Nitrox is available on all our vessels at an extra cost. If you are not qualified, you can also take the opportunity to do your specialty course.
Diving equiment rental is available on all our vessels at an extra cost. We advise to pre-book it to ensure availability.
Please bring extra batteries if your personal dive equipment may require a unique size. Because of the remote locations in which our vessels operate, there is limited or no access to battery recycling facilities. To help us with responsible tourism we kindly request you bring home your own spent batteries to be recycled or disposed of properly. Alternatively, consider using rechargeable batteries as there are plenty of sockets to plug in a charger on board.
We can offer a variety of diving courses on most of our vessels for continuing your diver education, such as PADI Advanced Open Water Diver and PADI Enriched Air Nitrox Diver, or learning new skills with a PADI speciality course. Please contact our reservations team to find out which courses might be possible on your liveaboard holiday.
Dress code on board our vessels is very casual and most guests feel comfortable in little more than swim wear, shorts, and t-shirts. However, we ask our guests to put a t-shirt over their swimwear while seated at the dining area. A sweater is advised for cooler nights, particularly after multiple dives. Guests tend to prefer bare feet on board the boats, however, island visits will require sturdy sandals or trainers.
All linens and towels are provided on board.
Meals on board range from mild local dishes to western cuisine and are normally served in a buffet style. There is a variety of fresh fruit available at all times and all dishes are served with the freshest vegetables and highest quality seafood and meats available. There is always a range of dishes served at each meal time to ensure that all guests are satisfied and full!

Guests may help themselves throughout the day and night to a variety of complimentary snacks, soft drinks, purified water, juices, teas, and fresh brewed coffee.
Smoking is only permitted in designated outdoor areas aboard the vessels.
A range of alcohol is available for purchase on board our vessels for when you have finished your diving day.
We have a fully stocked first aid kit, medical grade oxygen and an AED on all Master Liveaboards vessels. Our crews are trained Emergency First Responders, and able to handle all boat and diving emergencies.
Current studies show that you should wait at least 24 hours after multiple repetitive dives before you fly. Please have this in mind before you book your onwards international or domestic flights.
Master Liveaboards is committed to promoting responsible tourism and is aiming at becoming plastic-free on all of our vessels. We are asking our guests help to achieve this goal. Visit this page to see what you can do!
Crew gratuities are not included in your package and are at your discretion. Should you feel that the crew on board have gone above and beyond in making your trip as memorable and comfortable as possible, tips are always greatly appreciated. If you would like to show your appreciation and thanks for all their hard work, you can leave a tip in the envelope that will be provided at the end of your trip, then hand it directly to the Captain or Cruise Director. All gratuities are divided equally between the members of crew, including the guides.
Join the ever growing Master Liveaboards family and be the first to hear about our special offers. We'll also keep you informed about the latest happenings from around the world and make sure you get plenty of dive travel inspiration.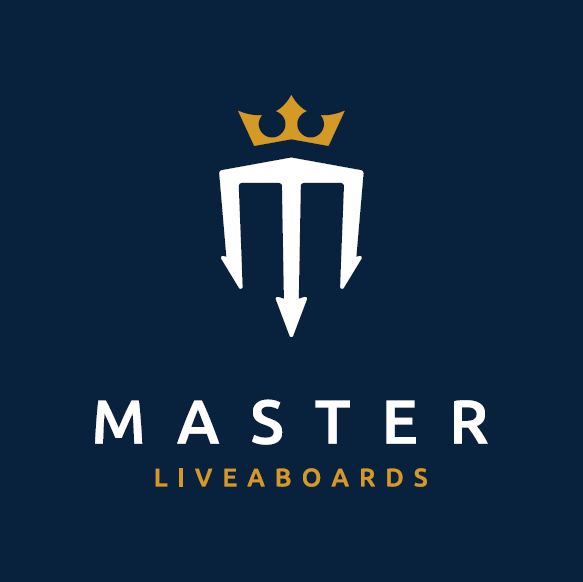 Interested in hearing from us regularly?
Sign up for our free newsletter...
...and get the latest Master Liveaboards news, advice and money-saving offers, straight to your inbox, before everyone else!
Fill in your details here